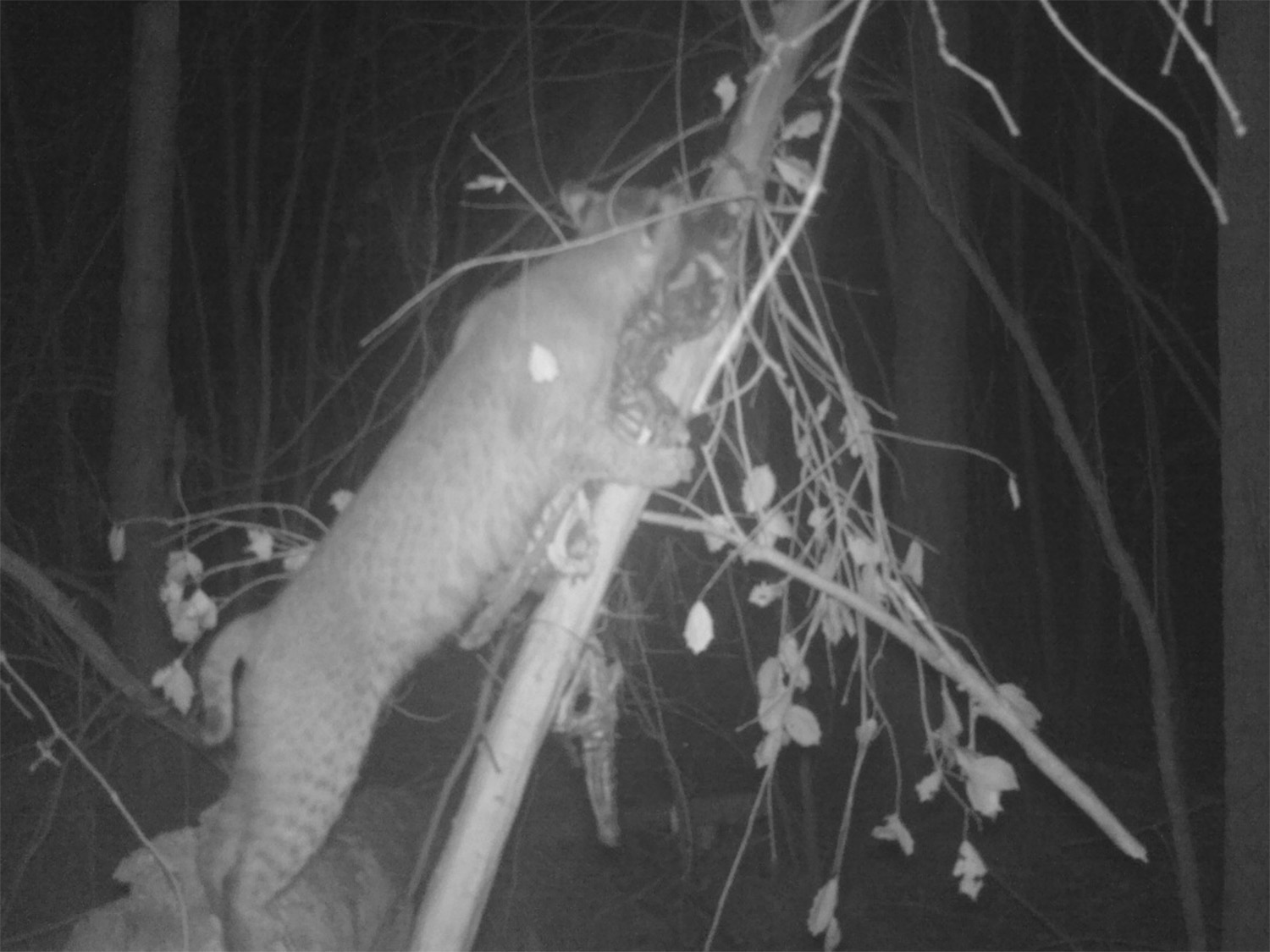 Hunting Area
Bobcats are found across the state of North Carolina and in the eastern side of the state they roam the lowland wooded areas and swamps.  This area is often times flooded with fallen trees sticking out of the water, allowing for quick access to areas not accessible to larger animals but a prime location for prey species.
The Bobcat
Bobcats can be found in our lowland wooded and young pine stands in the swamps.   These areas are great locations for their favorite foods. You will want to look for a light brown to reddish brown cat about twice the size of a house cat.  Average bobcats weigh 30 lbs.
With a special hunting season set for January and February you will be just in time for their prime mating season of February/March.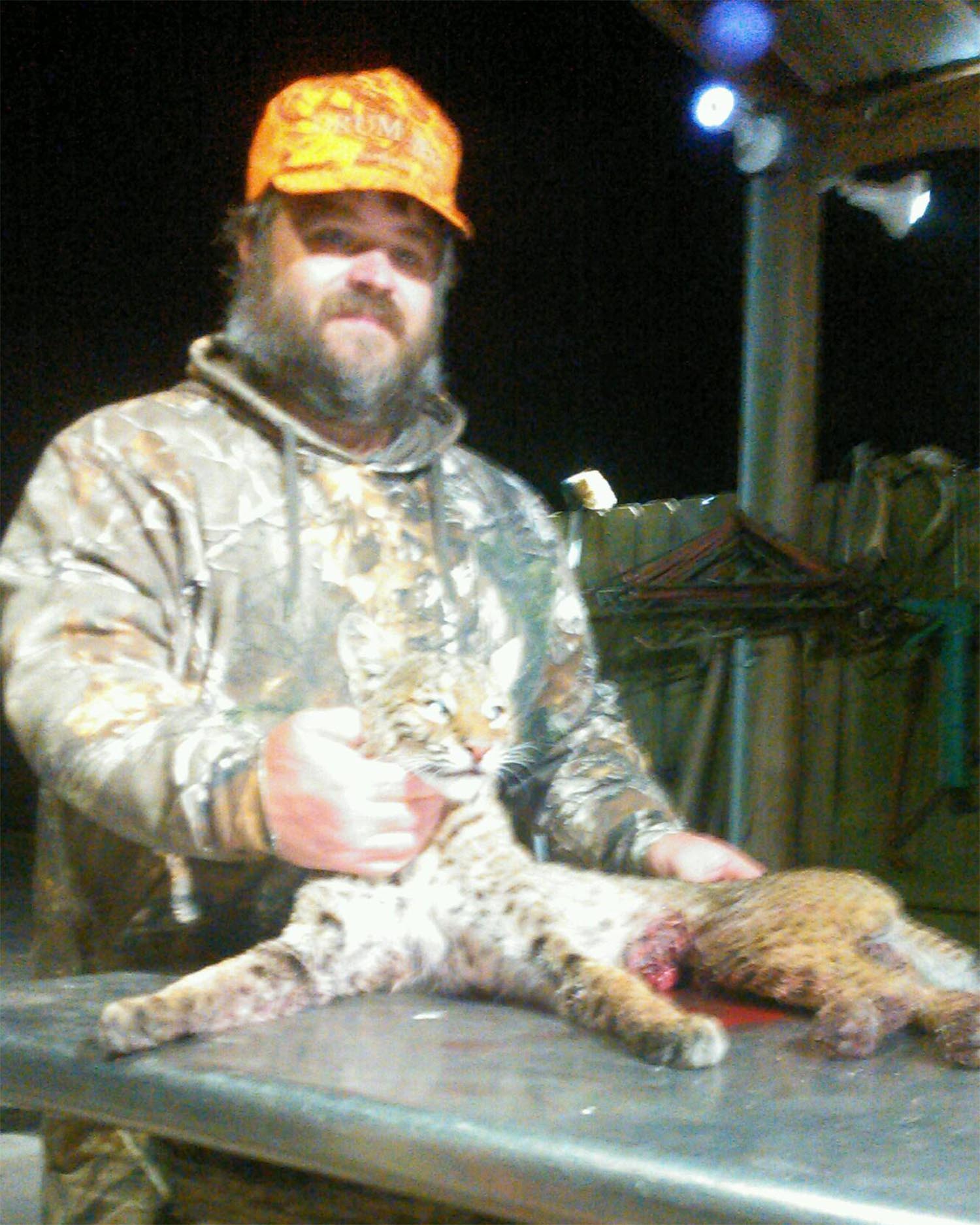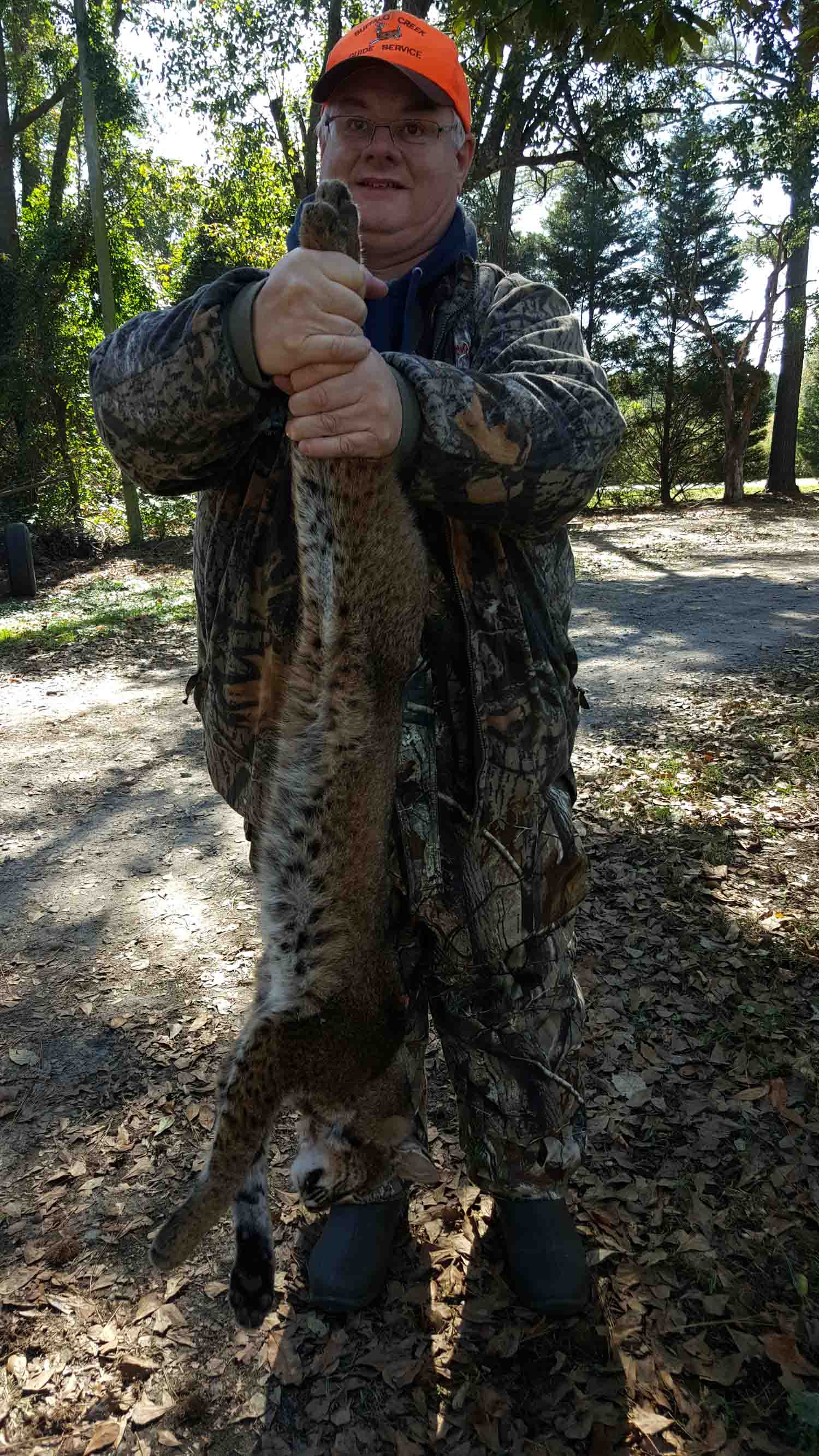 Your Hunt
Bobcat hunts are conducted in January and February each year. You will be placed in a ground blind overseeing a natural bait of beaver. Bobcats are frequent eaters and will return to the beaver carcass multiple times. To increase your odds of a successful harvest we place trail cameras near the baited area to monitor the movements of the Bobcats. Like any predator hunt, Bobcat hunts can be a waiting game, so we encourage you stay longer than 3 days to maximize your chances of a harvest.
Next Steps...
Check available dates or book your hunt.