Motels/Lodging
All guests will be based out of the Hyde-Out Motel in Fairfield, NC. Upon booking your hunt, we will reserve a room for your stay.  The Hyde-Out Motel offers private motel rooms for those single hunters or husband/wife groups and 3 double wide trailers with 3 bed and 2 baths for those hunting parties that would like to stay as a group. All trailers require a 3-night minimum stay.
After initial arrival at the Hyde-Out Motel, all hunters will be transported to and from their stand each day.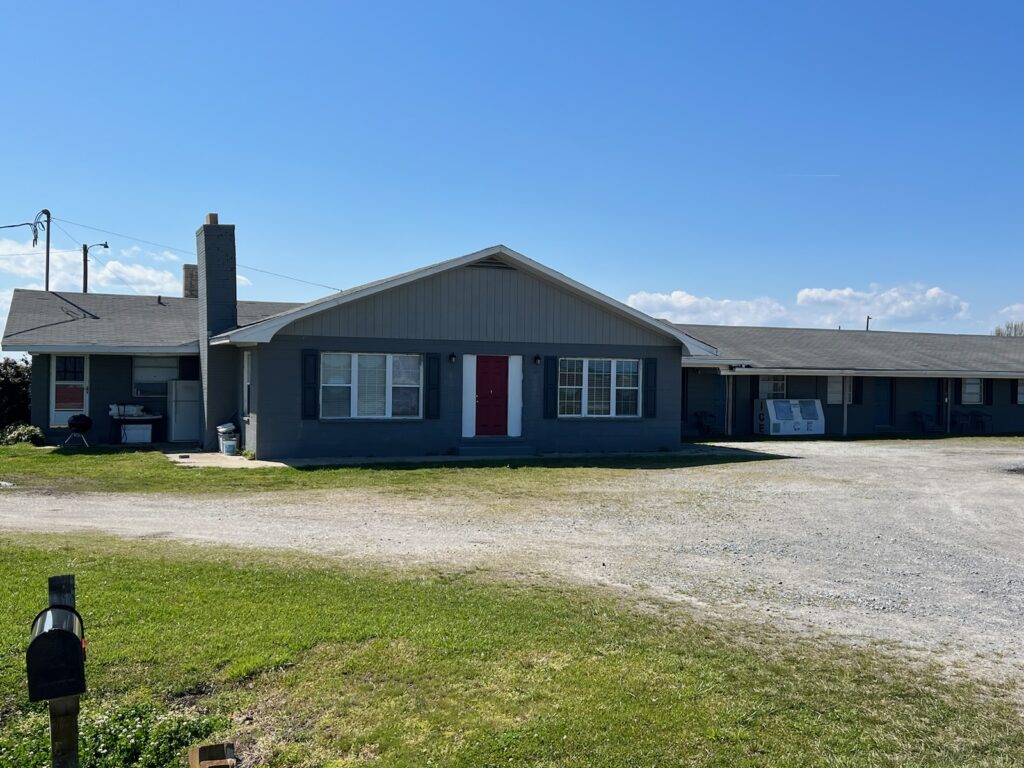 Meals
The cost of your hunt includes an on-the-go breakfast and bagged lunch.
Breakfast: Provided as a prepared bag meal around 5 A.M. upon waking up and before heading to the stand.
Lunch: A bag lunch will be provided for you to bring along to your stand.
Supper: Not provided in the cost of the hunt. The local restaurant has a variety of meals on their menu.
Please let us know in advance if you are wishing to provide your own meals or have any food allergies or special needs.
Next Steps…
Check on available dates or book your hunt. Contact Us