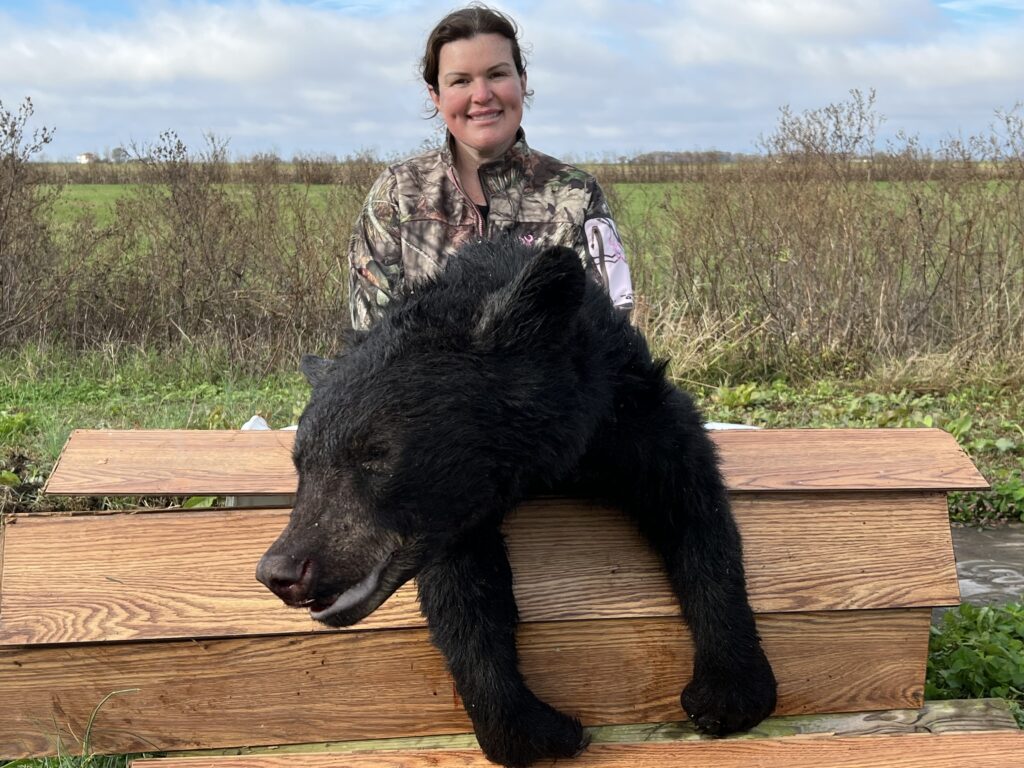 Hunting Area
Hyde County, North Carolina has more Black Bear per square mile than anywhere in the world. The bears in NC do not hibernate, and huge tracts of farmland with corn and soybean fields surround this area. There are also several National Wildlife Refuges in every direction that assure an endless supply of bears will use our property.
The Bears
North Carolina is a "natural bait" only state and therefore we use corn and peanuts to lure in our bears. To assure multiple bears are using our stands when you arrive, we bait year round. With so many bears using the same baited areas they will stay active all day long moving from stand to stand to get their chance to feed.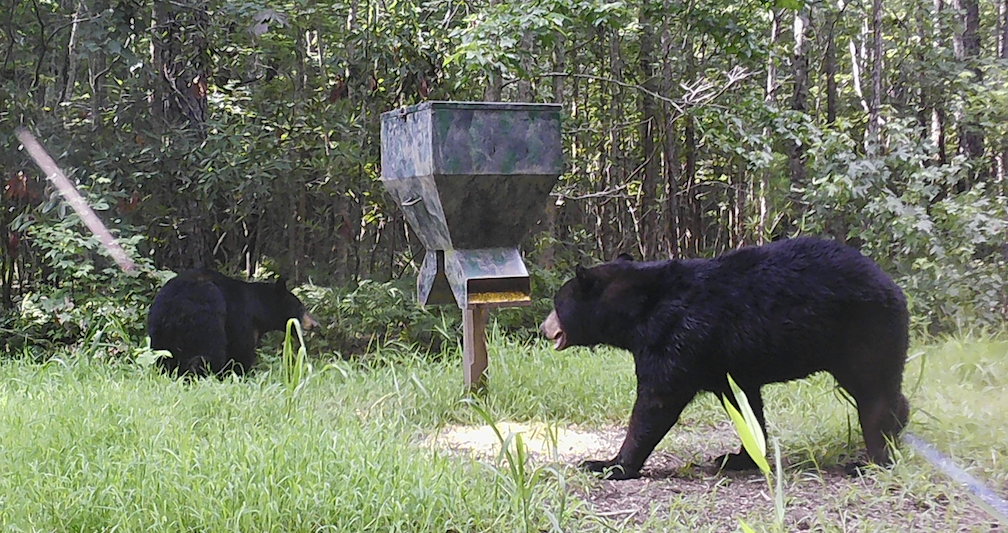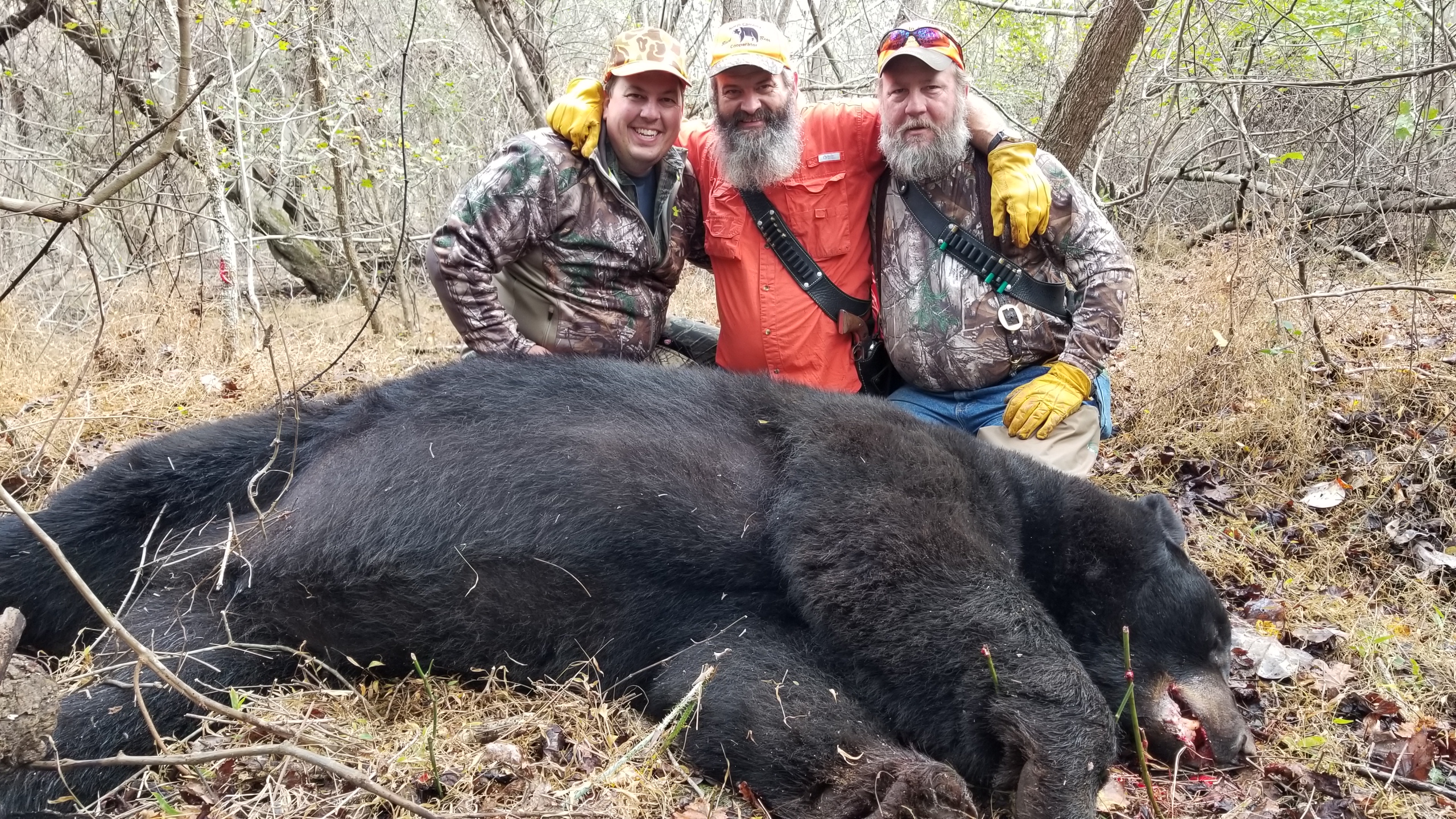 Your Hunt
Early each morning, while still dark, we will go to our stands to maximize your hunt with early morning movement. Since the bears are active all hours of the day, each hunter will take a bag lunch and snacks for the day. If a bear is harvested, your guide will be just a radio call a way. If you choose to not harvest a bear that day your guide will pick you up after the sun has set, allowing you ample time to see that big bear.
Common Calibers
Due to the size of these bears and the dense cover around our baits a large caliber rifle with scope is a must.
30-06 with 180 grain deep penetrating bullet
45/70
444 Marlin
Shooting Distance
Most shots are 50 yards with the longest shots at 100 yards.
Trophy Size
In 2018, there were 260 bears taken in a 3 week season with the average weight being 472 lbs. Some of these bears will weigh more than 700 lbs. This area has produced the current record bear (800lbs) and due to North Carolina's mild winters, Black Bears have a very limited hibernation period allowing for almost year round growth.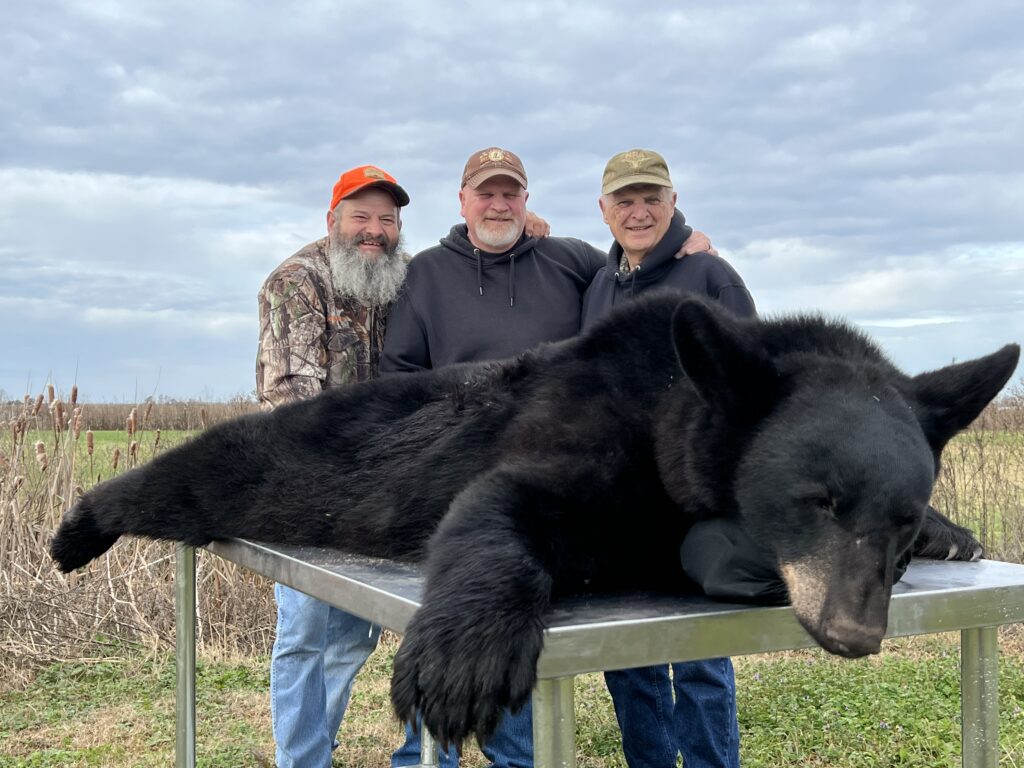 Next Steps…
Check availability of dates or book your hunt. Contact Us