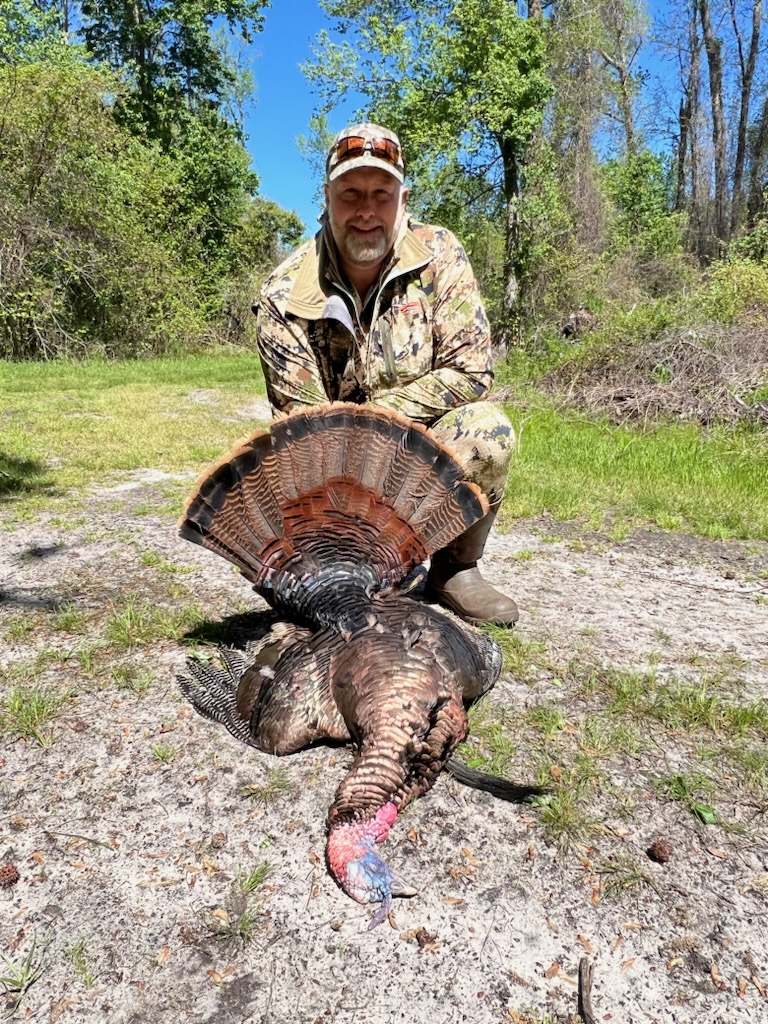 Hunting Area
The eastern turkey is known to be more of a forest turkey, utilizing mixed young forest with low brush, swamps and open fields. You will be placed in a blind with mixed vegetation to maximize your chance of harvest.
The Turkey
The Eastern Turkey is one of the 5 subspecies of wild turkey's in the United States. It is characterized by it's dark plumage with bronze, copper and green iridescent colors and a brown tipped upper tail feathers on the toms.
Turkeys will weigh from 18 to 25 lbs. and have beards from 2.5 to 12 inches long.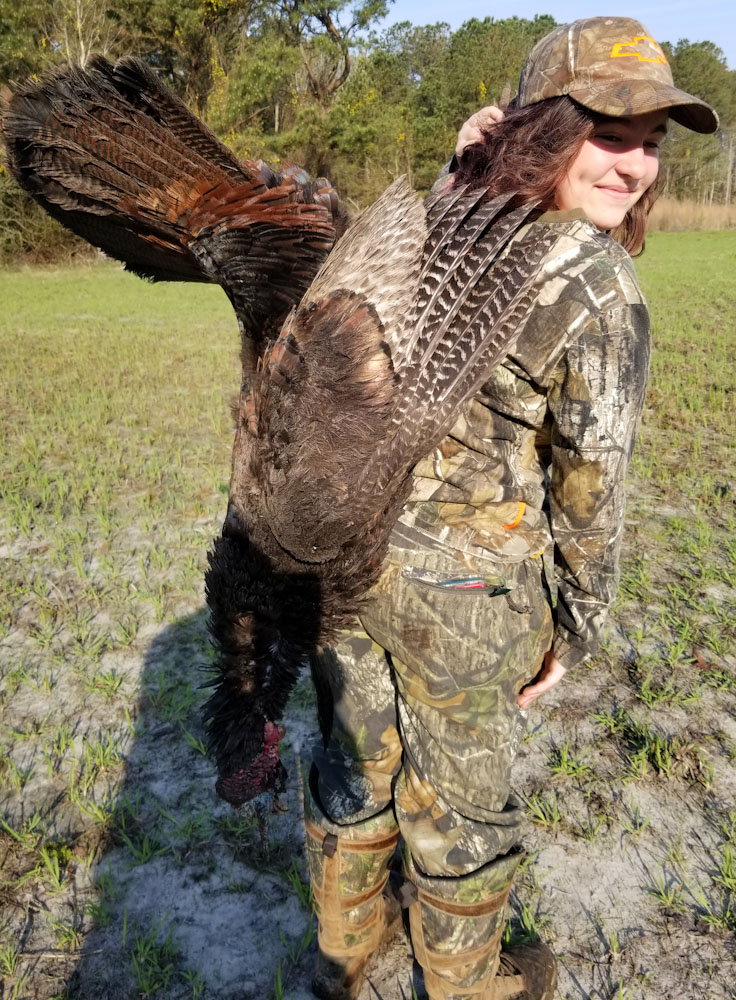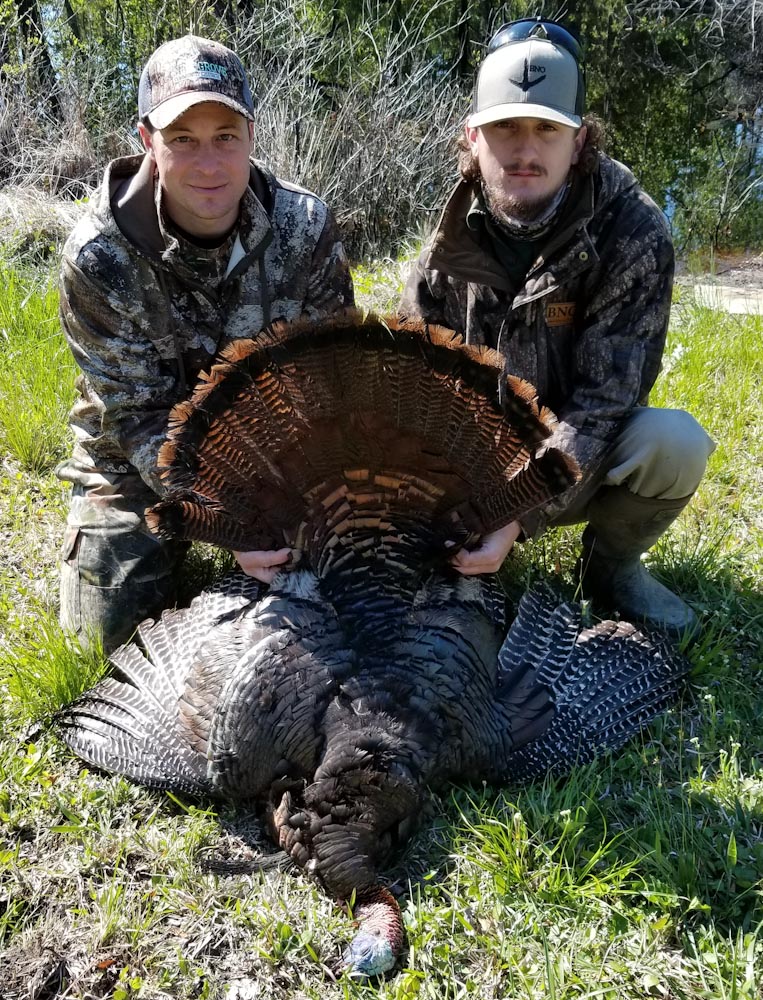 Your Hunt
North Carolina's Eastern Turkey hunts are only conducted in April and May. Due to the short window of hunting opportunity we limit our number of hunters, maximizing your chance at a successful harvest.
All hunts are fully guided with your guide calling in your birds, unless you request otherwise. It is encouraged to wear complete camo including; head nets, gloves and your gun.
Gauge
Common shotgun gauges are 12 or 20 gauge. North Carolina also has a Archery season for Wild Turkey.
Harvest
North Carolina limits your harvest to 1 turkey per day and 2 turkeys per season.
Grand Slam
There are only 5 subspecies of Wild Turkey in the United States. Make this part of your Wild Turkey Grand Slam.
Eastern
Osceola
Rio Grand
Merriam's
Gould's
Next Steps…
Check the availability of dates or book your hunt. Contact Us