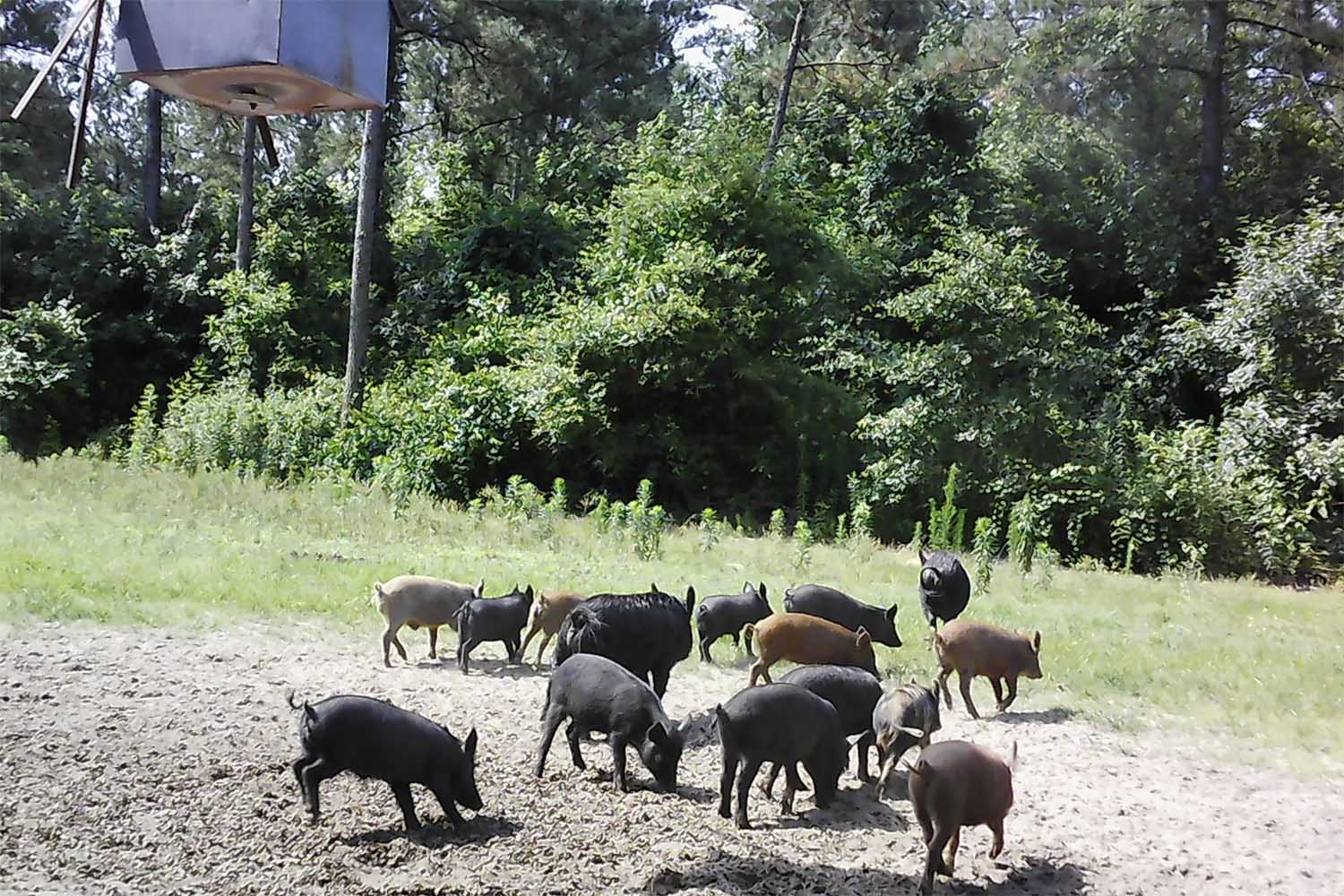 Hunting Area
We offer two areas to hunt Wild Hogs; the Sampson Lodge or Hyde County. The Sampson Lodge offers 75 feeders and 100 stands to optimize your chances at a harvest.  The hunting area will consist of pine trees mixed with low shrubs and various small creeks running through the property.  Each stand is set in the prime location along one of the shooting lanes to enhance your chance of hunting without being seen.
The Hyde County location offers cypress swamps intermixed with agricultural fields making it a prime location to harvest your hog.
The Hogs
North Carolina does not regulate feral (wild) hogs, however you must have a basic hunting license to hunt them. Wild Hogs are active all year long and tend to be most active in the early morning or late evening. Since NC does not regulate feral hogs, we offer hunts throughout the year. Hogs in our area average 150-200 lbs and can weigh up to 400 lbs.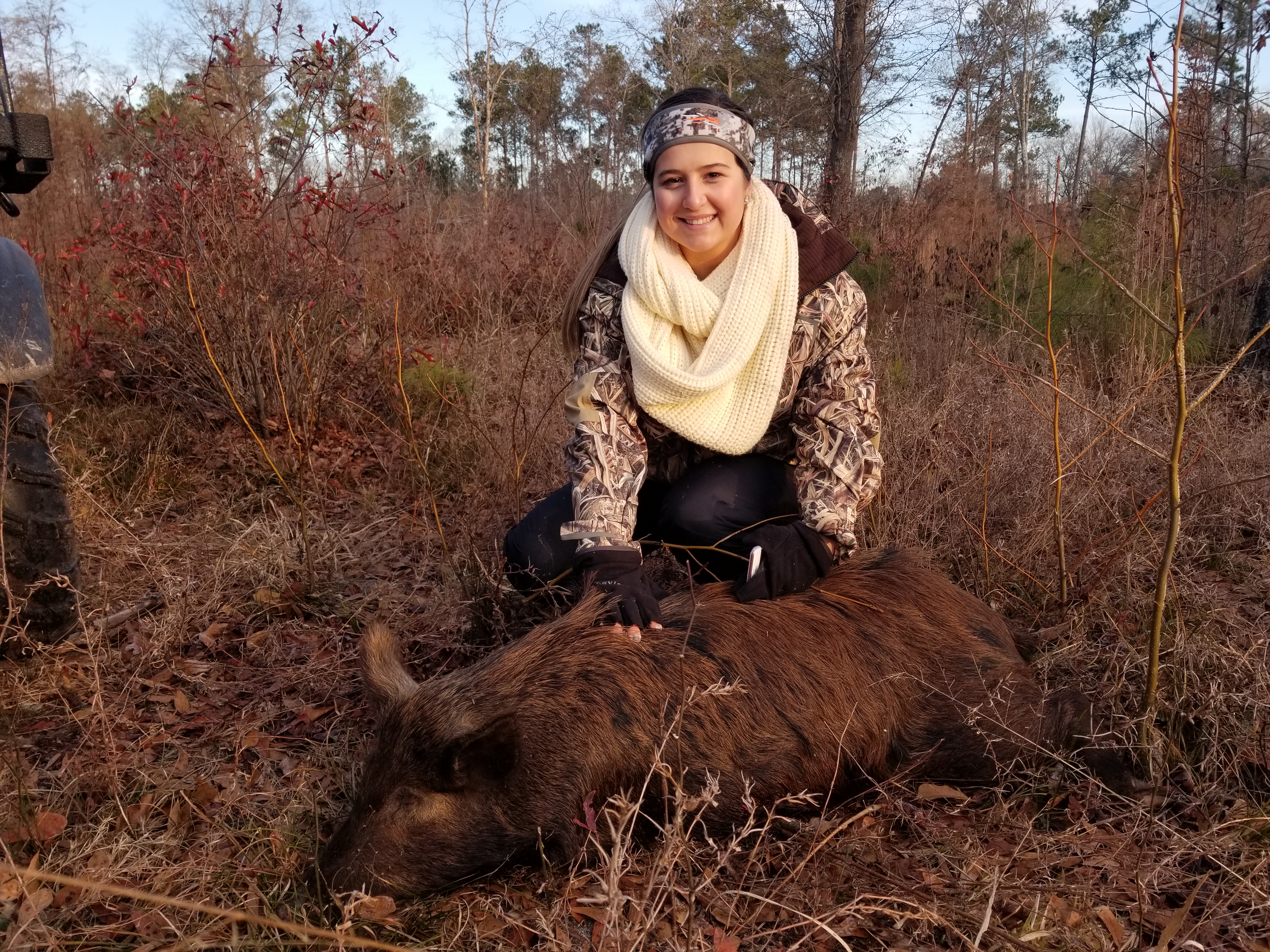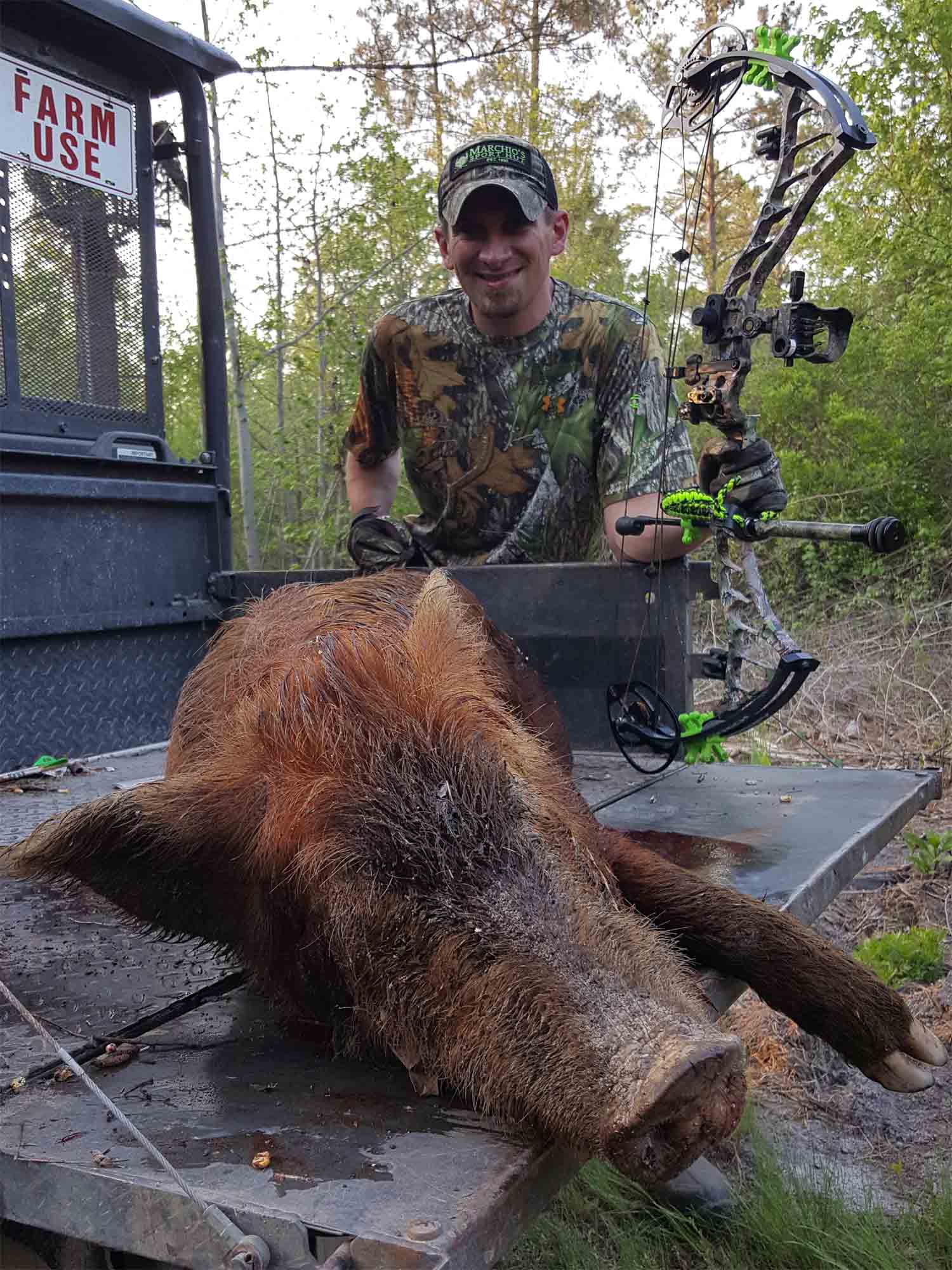 Your Hunt
All hunts are conducted during daylight hours from stands over feeders near swamps.  Our hogs are conditioned to the feeders and know to feed when they go off.  Sightings of 100 or more hogs per sitting are often reported.
Only boars are harvested and we protect the nursing or pregnant sows to allow us a quality future stock of hogs and to keep our reputation for the number one spot for hog hunting.
No matter what time of year you come hunting you will find a very large number of hogs using our feeders. We are proud of our 90% or greater success rate on harvest and have a one hog per day limit.
Next Steps...
Check available dates or book your hunt.